4804 49 St
, Hardisty AB
(780) 888-1444
4911 48 ave
, Sedgewick AB
(780) 385-1171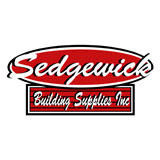 4902 47 Avenue E
, Sedgewick AB
Providing superior building materials, hardware, paint and customer service to the communities in the Flagstaff area.
Check out our website
1517 1st Street
, Wainwright AB
(780) 842-4408
917 2nd Avenue
, Wainwright AB
(780) 842-2730
Owner-operated, People-oriented. As a BrandSource store owner-operator, we are passionate about what we do. You can take all the time you need in our stores, and we're here to help you select the r...

1706 1 Ave
, Wainwright AB
Get building today with Wainwright lumber. We've served Wainwright and the surrounding area for over 30 years, providing building supplies for houses, garages, fences and decks. We carry barbed wir...
Check out our website
1013 14 St
, Wainwright AB
(403) 307-7672

1811 17 Ave
, Wainwright AB
Check out our website