PO Box 113
, Duchess AB
(403) 793-4286
296 UPLAND AVE
, Brooks AB
(403) 362-5444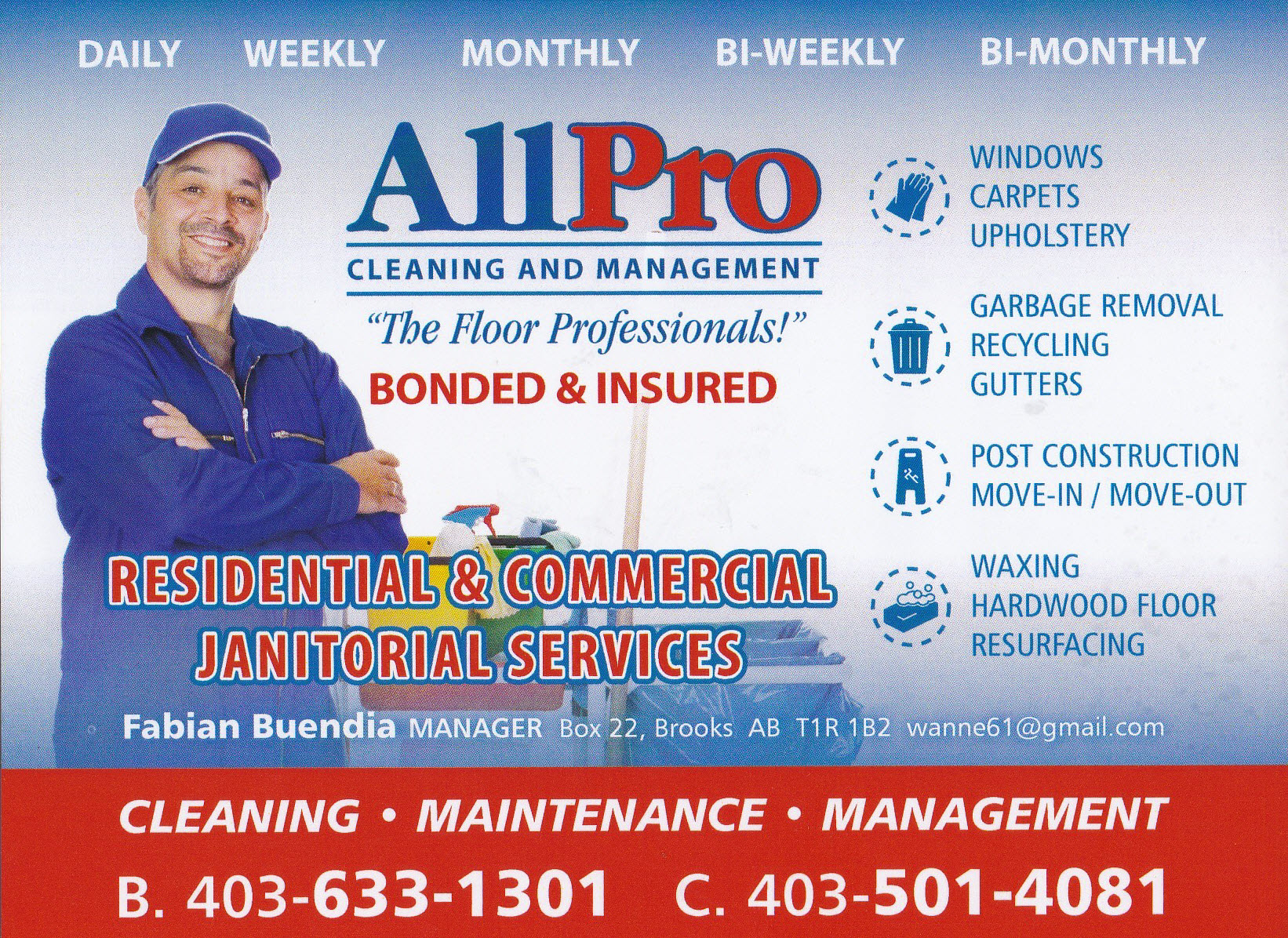 All Pro Cleaning and Management provides professional cleaning services in Brooks and the County of Newell. Our team ensures quality cleaning, from window to floor, for residential, commercial and ...
Check out our website
740 Alberta St
, Brooks AB
(403) 362-6446

Keep your mind out of the gutter with the help of the team of experienced professionals at Well Hung Eavestrough. We believe that there�s nothing funny about gutters that are clogged, leakin...
Check out our website
807 1 Saint-W
, Brooks AB
(403) 362-4270
87 Spruce Ave W
, Brooks AB
(403) 633-1038
116 2nd Ave West
, Brooks AB
(403) 800-6828
Providing Health and Safety Services to all industries. This includes Drug and Alcohol Testing, Pulmonary Function Testing, Hearing Test, Health Assessments, Safety Product Sales, Safety Training.
63 Greenbrook Rd E
, Brooks AB
(306) 830-2958

434 1 Avenue E
, Brooks AB
Mario's Electric has been family owned and operated since 1976. We are a commercial, industrial, and residential electrical contractor. We work on new renovations and troubleshooting.
Check out our website

To keep your HVAC and plumbing systems operating properly and avoid costly future repairs, call the technicians at C K Plumbing and Heating. We have been providing clients in Brooks and the surroun...
Check out our website
735 Railway Ave E
, Brooks AB
(403) 362-2747