316 Cassils Rd W
, Brooks AB
(403) 501-2741
127 1 St W
, Brooks AB
(403) 362-6101

Please call or visit our website for more information.
Check out our website
319 8 Street E
, Brooks AB
(403) 362-6622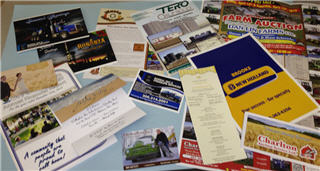 For the past 37 years Gray Graphics Ltd. has supplied a complete line of printing services, signage and promotional products. Call us today for a custom quote on printing or branding your company l...
Check out our website
1308 Second Saint-W
(
3
), Brooks AB
(403) 362-9700
1216 Second Street West
, Brooks AB
(403) 362-0100
504 2 Saint-W
, Brooks AB
(403) 362-3416
120 3 Street West
, Brooks AB
(403) 362-5372
101-327 Third Street West
, Brooks AB
(403) 501-5556
90 Greenbrook Mobile Village
, Brooks AB
(403) 362-3279
110 Second St W
, Brooks AB
(403) 362-4432
107 1 St W
, Brooks AB
(403) 362-7610