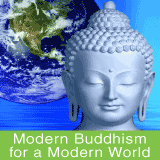 970 Blanshard St
, Victoria BC
Are you feeling stressed from work, school, or just life in general? No matter what your spiritual level is, the qualified meditation teachers at Bodhichitta Buddhist Center in Victoria will guide ...
Check out our website
562 Johnson Street
, Victoria BC
(250) 995-0133
Open since 2002, Suasion has been one of the leading fashion boutique's in Victoria. Constantly pushing the boundaries of fashion with lines like Montreal's 'Mackage' and 'Soia & Kyo', Vancouve...
1245 WHARF STREET
, Victoria BC
(250) 381-8181
A restaurant is an establishment that serves food from different cuisines at a moderate price so that it is affordable by all the people. Eateries can be classified based on the characteristics of ...